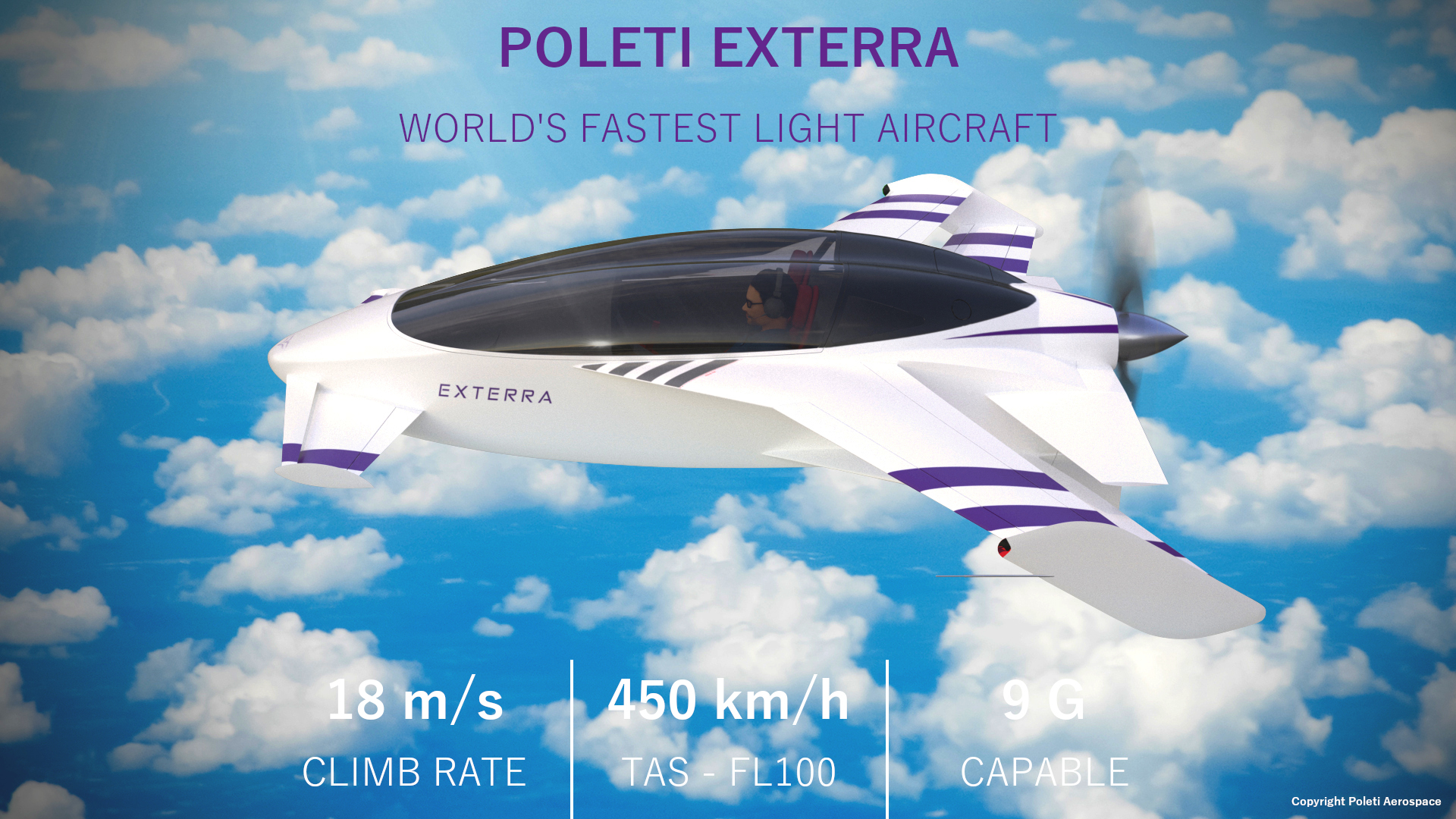 Poleti Exterra – World's Fastest Light Aircraft!

Poleti Aerospace is a Global Aerospace Company, pioneering the new era of flight with advanced aerodynamics design.
We bring our customers a thrilling, safe and green flight of the future – a step up from previous aircraft generation in every way!
With advanced aerodynamics, Poleti Exterra can fly faster and longer than any other light aircraft.

Next Generation Aerodynamics!

With superior aerodynamics and innovative coupling with structural design, Poleti Exterra is far smaller than other light aircraft.
Our unique CANBOX aerodynamic configuration relies on advanced box-wing to keep the lift performance at extreme angles of attack – 40 degrees and more!
Together with ventral tails – providing yaw control at any attitude – and ballistic parachute, Poleti Exterra is the safest aircraft ever designed.

Interested in early pre-order? Let us know via orders@poleti-aerospace.com and we will put you on our waiting list!
There is no advanced payment and our early buyers will receive special price offers!


Interested in pre-order? Interested in investing? Feel free to contact us and our staff will reply quickly!